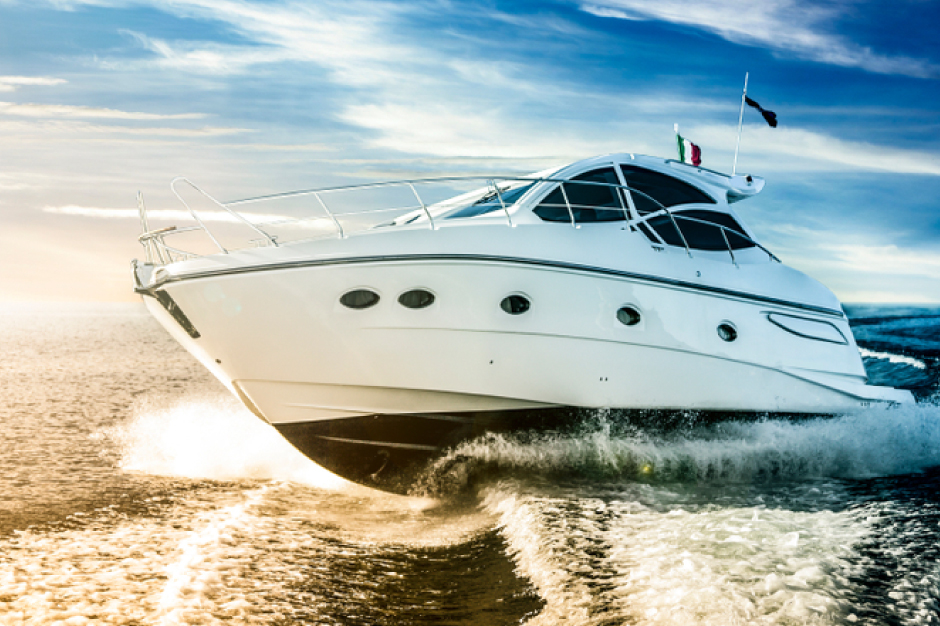 Do you aspire to possess a svelte, opulent sports yacht? The temptation of sailing the wide seas in elegance is unmistakable, but there are several crucial factors to take into account before embarking on this thrilling adventure. To ensure a seamless transition to boat ownership, we'll examine the essential elements you should consider before purchasing a sports yacht in this post.
Asking yourself why you want a sports boat is a good place to start. Do you want to go on fishing trips, weekend vacations, or extravagant parties on the water? The style and size of the boat that best meets your requirements will depend significantly on its intended purpose. A person who enjoys fishing would pick a yacht that is focused on fishing, whereas someone looking for luxury and entertainment might choose a large cruiser.
Sport boats may vary in price from reasonably priced to opulently pricey. Establish your budget in advance, taking into account not just the cost of the purchase but also recurring costs like as gasoline, upkeep, and mooring fees. Be honest with yourself about how much you can comfortably afford to spend to prevent future financial strain.
Choose between a brand-new sports boat and a previously used one. A secondhand boat might be more affordable even if a new yacht could have the newest features and guarantees. To ensure you're making a wise purchase, think about hiring a maritime surveyor to properly evaluate the condition of a secondhand boat.
The size of your sport boat is important from a financial and practical standpoint. Larger boats come with greater operating expenses yet provide more room and luxuries. Consider how many passengers you usually have on board and if you feel confident operating a bigger ship. Attempt to strike a balance between your ambitions and your resources.
Maintenance and running fees:
Owning a sports boat includes continuous maintenance and running fees in addition to the original purchase price. Fuel, insurance, crew wages (if required), docking fees, and regular maintenance are some of them. When estimating the real cost of boat ownership, take these costs into account.
Consider the facilities and characteristics of the yacht that are most important to you. Numerous comforts, like numerous staterooms, a large deck, a gourmet kitchen, and entertainment systems, may be found on sports boats. To assist you in limiting your alternatives, make a list of "must-haves" and "nice-to-haves".
Sport boats are renowned for having strong engines, which may be fuel-hungry. 7. Fuel Efficiency. If fuel economy is a problem for you, search for yachts with more advanced engine technology and, if hybrid or electric choices fit with your eco-conscious principles, give them some thought.
While it might be thrilling to concentrate on the here and now, it's prudent to consider the future. Examine the boat models whose resale value you are contemplating. When deciding whether to sell or improve your boat, certain brands and types keep their worth better than others, which may be a crucial consideration.
Safety and Certification:
Make sure the sports boat satisfies all safety requirements and certifications. Specific requirements for safety gear, structure, and design must be met by yachts. Before making a purchase, make sure the boat has all the required safety equipment and certifications.
Last but not least, don't be afraid to get expert advice when shopping. To negotiate the complications of boat ownership, seek the advice of knowledgeable yacht brokers, maritime surveyors, and legal professionals. Their knowledge may save you from making expensive errors and guarantee a seamless transition into boat ownership.
In conclusion, investing in a sports boat is a serious undertaking that calls for great thought and preparation. You may make a choice that results in a pleasurable and successful sailing experience by clearly outlining your goals, establishing a budget, and carefully weighing your possibilities. Set your sails in the proper direction and may your dreams of owning a sport boat come true.