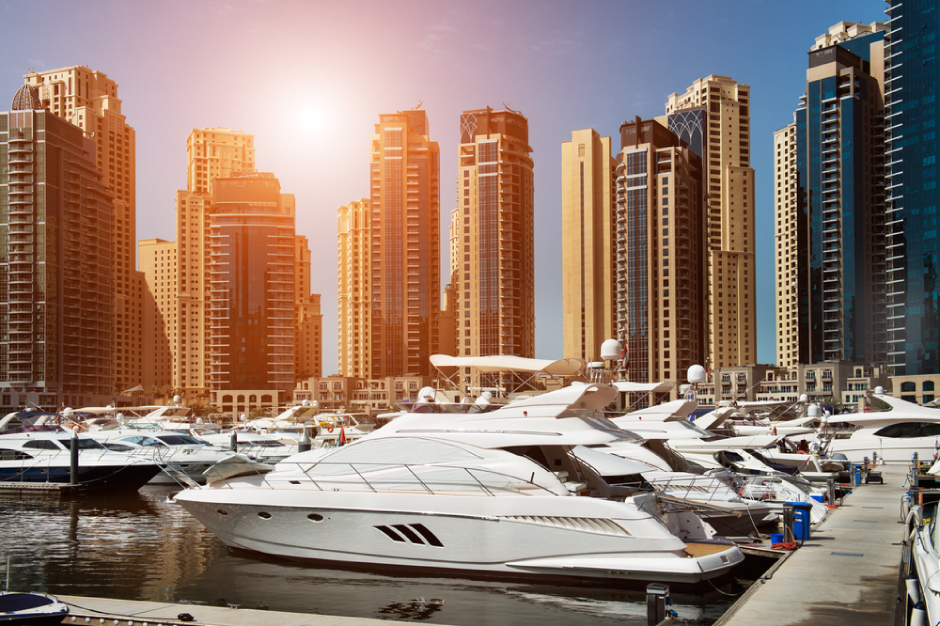 Dubai's luxurious towers and breathtaking waterfront are part of what makes the city so alluring to prospective yacht buyers. However, given the substantial expenditure required, its purchase requires careful thinking. To ensure a simple and enjoyable experience when purchasing one, review the following crucial dos and don'ts. 
The do's: 
Completed Research: Make thorough research before setting out on your quest to purchase a yacht in the beautiful metropolis of Dubai. Investigate the brands, models, and amenities that are offered on the local market. To choose a choice that fits your preferences and budget, take your time comparing rates, amenities, and customer ratings.
Define Your Needs: Clearly state the needs of your yacht and its intended use. Think about things like its size, its intended use (cruising, fishing, or entertaining), and the number of visitors it will hold. Having a clear idea of what you want can help you focus your search and choose the ideal one that meets your unique requirements.
Seek Professional Advice: Engage with the help of trustworthy brokers that are well-versed in the regional industry. These experts can assist you in the purchase process by providing priceless advice, negotiating on your behalf, and making sure you get the best possible deal.
Request a Sea Trial: Before making your purchase, ask for a sea trial. Insights into the yacht's handling, speed, and general comfort on the sea can only be gained from personal experience. A sea trial enables you to evaluate its condition and confirm that it lives up to your expectations, ensuring that you make an informed choice.
Verify the Financial and Legal Aspects: Make sure it complies with local laws and has all the required legal papers. Verify the ownership history, look for any unpaid loans or liens, and confirm that all taxes and duties are current. To prevent any future legal or financial difficulties, it is also important to thoroughly evaluate the financial issues, such as insurance, maintenance fees, and berthing charges.
Think About the Berth: Reserve a suitable berth in one of Dubai's marinas before making a yacht purchase. It's important to have a location reserved because berthing options and costs can vary. Your ability to access the marina that best meets your needs will improve your overall sailing experience.

The dont's:

Making a Decision Hastily: Do not rush the decision-making process as you enter the alluring world of yacht ownership. Keep in mind that purchasing a yacht requires a substantial investment, so cautious thought is essential. Before making a decision, take your time to consider all of your alternatives, speak with experts, and acquire all the information you require.
Neglecting Hidden Costs: While planning the exhilarating excursions aboard your new yacht, be mindful of the ownership's hidden expenses. Consider recurring costs such as crew salary, fuel, maintenance, insurance, and berthing fees in addition to the initial purchase price. You'll be able to better manage your budget if you account for these fees upfront.
Don't Ignore expert inspections: Although a yacht may look spotless and enticing from the outside, it's crucial to undergo professional inspections. Engage with a skilled and experienced marine surveyor to conduct a complete evaluation of safety features, and regulatory compliance. This examination will provide you with a thorough assessment of the seaworthiness and identify any potential problems that would need to be addressed or bargained before making the purchase. 
Don't Ignore the maintenance: Keeping a yacht in top shape requires regular maintenance. Regular maintenance, upkeep, and repairs should not be neglected since this might eventually result in expensive problems. Make sure you have a strategy in place for maintaining your yacht, whether it be through expert services or by hiring a knowledgeable crew to carry out maintenance jobs meticulously.
Conclusion:

Although it requires careful thought, buying a yacht can be an exciting and satisfying effort. You may successfully traverse the process and pick the ideal vessel that fits your hobbies and lifestyle by adhering to the dos and don'ts stated in this article. Yacht enthusiasts have many opportunities to make lifelong memories on the open waters. You may start your luxury and enjoyable yachting adventure with careful planning, knowledgeable advice, and appropriate inspections. So set sail on your ideal yacht and enjoy the splendor and beauty of marine culture.