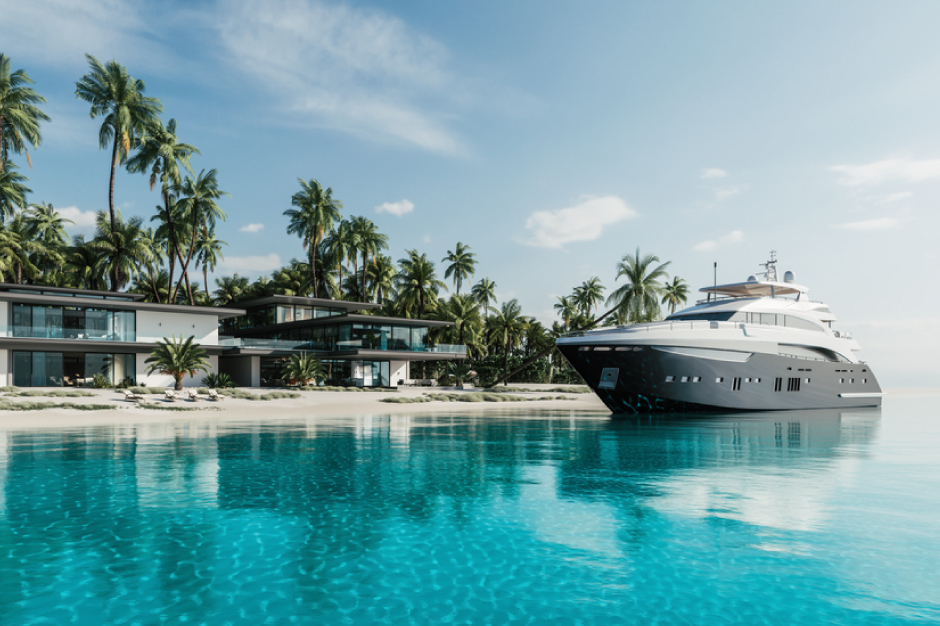 Owning a yacht is a very prestigious thing for anyone. But it is also necessary to know whether you are in a position to own one. Only the rich and famous come to mind when we talk about owning a luxury yacht. And why not? Won't you have to shell out 100s of millions of dollars and sometimes billions for a highly royal one if you buy the sea beast? However, ‌the luxury yacht market has two types of buyers, those who seek brand-new yachts and others who search for pre-owned or used yachts for sale. Therefore, before you go out searching for yachts for sale, you will need to decide what type of yacht you want. 
Here are a few tips that you need to follow before you plan to buy a luxury yacht:
Do you really need a yacht? 
A luxury yacht will cost you no less than 100s of millions of dollars, which is a massive amount and can be used for various other important activities. Think about how important a luxury yacht is to you. 
Questions you should ask yourself before starting your yacht search. 
What is the purpose of ‌owning a luxury yacht? 

What if you do not buy it? Will it affect your day-to-day life? 

How will you use it? Are you a regular sailor? 

Will you be able to do justice to the cost you bear after buying a yacht? 

Do you have enough money that a few 100 million won't affect other necessary things in life? 

How frequently do you go out for a sail? 
Pre-owned or a brand new yacht? 
This is a very critical decision that you will have to make. Whether you buy a pre-owned or new luxury yacht, there will not be much difference in the cost. Though pre-owned yachts are a little cheaper, their costs, too, are very high, beyond a common person's reach. Moreover, buying a used or pre-owned yacht will come with an immediate and additional cost of repair, maintenance, and servicing, which you will not have to bear immediately for a new yacht. Even a new yacht will need maintenance and servicing, but in the case of a pre-owned yacht, the frequency may be much higher. So, you need to consider all the reasons and then decide. Like your budget, your needs, additional costs, and many other factors. 
What type of yacht are you planning to buy? 
The type of yacht is another very important factor that you need to ponder before you go out searching for yachts for sale. If you want to buy a yacht for personal purposes, then try to understand your personal needs and your family's needs. If you are looking for a commercial-purpose yacht, think about what type of customers you are planning to target. You can choose from catamarans, sailboats, superyachts, ketches, schooners, ferries, yawls, cruise ships, flying bridges, and a few more. 
What size of a luxury yacht are you looking for?  
The size of your yacht is another very important factor when you go out to buy one. If you know how you are going to use your yacht, you will also know what size you need to buy. However, if you are a first-timer or not very sure, you can get guidance from yacht brokers and brokerage companies. They will help you find the right yacht for you. They have the professional skills and experience to understand the needs of ‌buyers, so hiring them for yacht purchases can be advantageous. Also, buy a yacht as per your needs. If you have commercial use, you will have a different requirement, if you have personal use, you will have a different requirement.
Conclusion 
Above, we have explained some very basic tips for searching for a luxury yacht. Since you will be investing a colossal amount in buying the extravagant sea beast, you will require exhaustive verification and examination before you finally decide. From interiors, exteriors, technical parts, speed, special features, and additional amenities, you will need to check all that is important to you. Moreover, if you are looking for a pre-owned or used yacht for sale, you will need to be a little more attentive and cautious. Make sure you talk to your yacht broker company or a professional yacht consultant for the correct guidance.