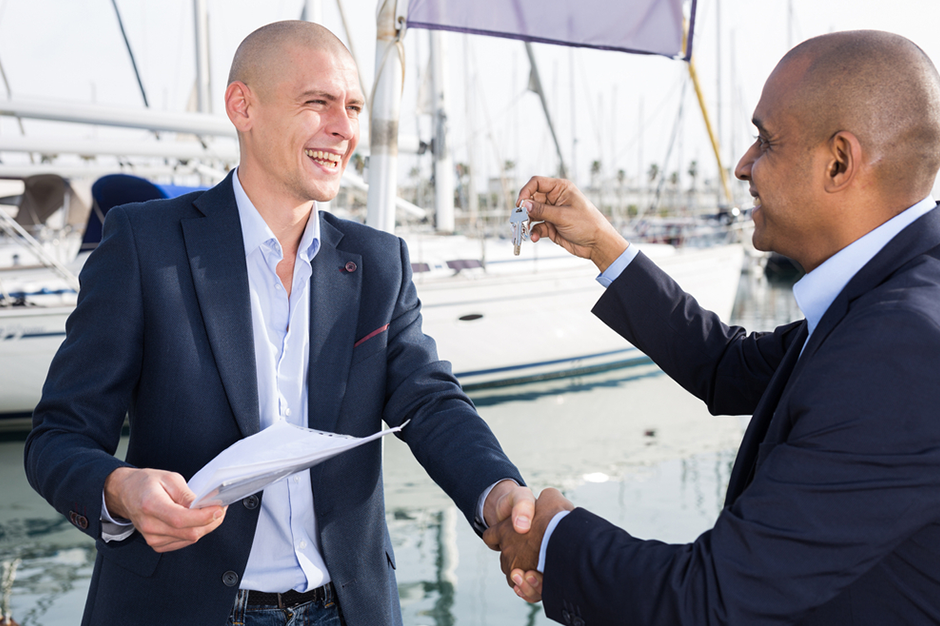 One of the most thrilling purchases you can make is a boat. The prospect of owning and enjoying your own personal slice of aquatic paradise can be incredibly exciting. To ensure you get the most out of your buying experience, here are some tips from the experts of our yacht brokerage company on how to make boat buying an enjoyable and successful process:
1. Do your research-
Learn as much as you can about the type of boat that interests you. Read up on buying guides and reviews, look into maintenance and safety tips, and ask friends who already own boats in the category what they love (and don't love) about their vessels. Take your time to ensure that you make an informed decision.
Some of the things you should research carefully are:
– Hull size, length, and draft: Know what your specific needs are before you start shopping.
– Features: Make sure you understand how features like sleeping quarters, galley appearances, navigation systems, or fishing amenities influence your buying decision.
– Budget: Consider the cost of insurance, docking fees, and regular maintenance.
Smaller boats are a good fit for those who want to explore seaside coves and rivers. Larger boats are well-suited for those who plan to cruise longer distances or stay out at sea overnight.
2. Opt for yacht charters-
Before taking the plunge and buying a boat, consider chartering. This way you can test out different makes and models in real-world settings to gauge which fits your lifestyle best. It is making a great way to experience the joys of boat ownership without the commitment.
Talk to the captain and crew about the vessel's performance and handling, asking questions about its range, speed, reliability, fuel economy, and more.
3. Set your budget:
Knowing how much you can afford is key to narrowing down your search for the perfect used or new boat. Don't forget to factor in maintenance costs, storage fees, and fuel expenses when calculating your budget.
4. Consult a broker:
Working with a professional yacht broker can take the guesswork out of boat buying and help you find the perfect vessel for a great price. These experts have deep knowledge about boats and the yacht market, so they can point you to excellent options that fit your needs and budget.
Don't hesitate to inquire about a broker's experience, qualifications, and customer references. A good yacht broker will be able to answer all your questions, will have a network of trusted marine professionals, can assist you with the entire boat-buying process, and can help you negotiate a good deal.
5. Take a test drive:
Before signing the papers, make sure you test out the boat in person to ensure it is up to your expectations. Inspect every part of the boat thoroughly, from the engine to its interior fittings, and take it for a spin on open water. This will help you determine whether it is the right fit for your needs.
6. Don't get swayed by emotions:
Don't let your enthusiasm get the best of you. While it's great to be excited about boat ownership, don't forget that this is a long-term investment. Take your time in selecting the one that's right for you and don't rush into making any impulsive decisions. Some of the things you should consider include its size, type, safety features, and maintenance costs.
By following these tips, yacht buying can be an exciting and satisfying experience. With a little research, preparation, and guidance from experts, you can find the perfect vessel that will bring years of enjoyment!