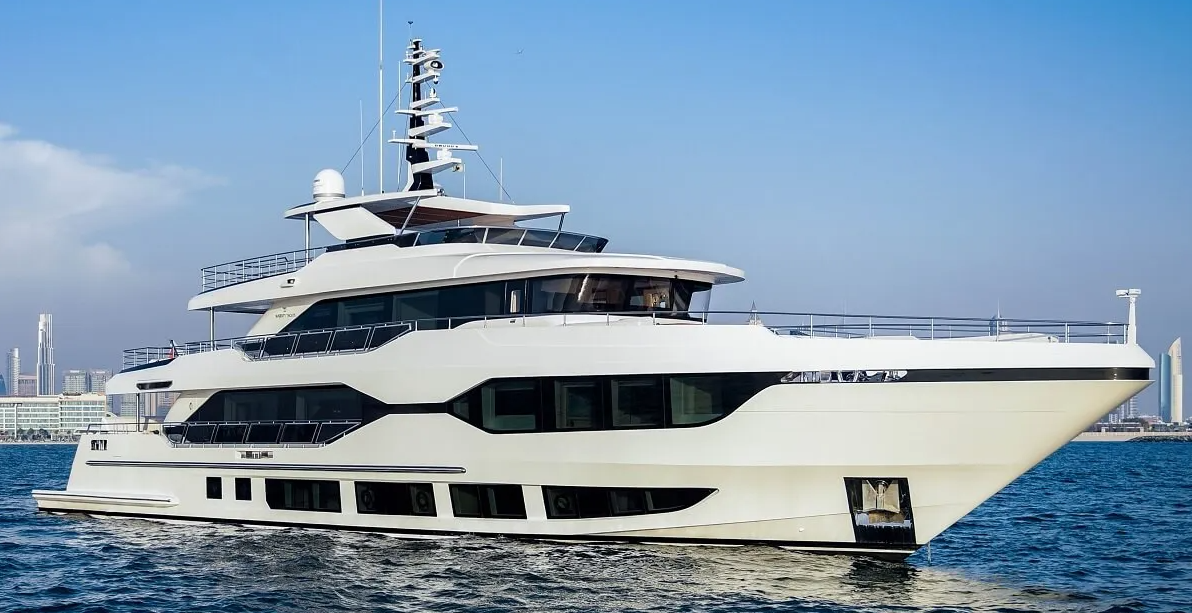 Gulf Craft, a leading composite yacht manufacturer globally, recently celebrated its acclaimed Majesty 120 Superyacht's significant achievement. This luxurious vessel has won the esteemed 'Motor Yacht 25-40 Metres' category at The International Yacht & Aviation Awards 2023.
This recognition is the third prestigious accolade received by the Majesty 120 this year alone, previously winning the 'Eco Award' and 'Best Naval Architecture, Semi Displacement or Planing Motor Yachts' categories at the BOAT International Design and Innovation Awards in February.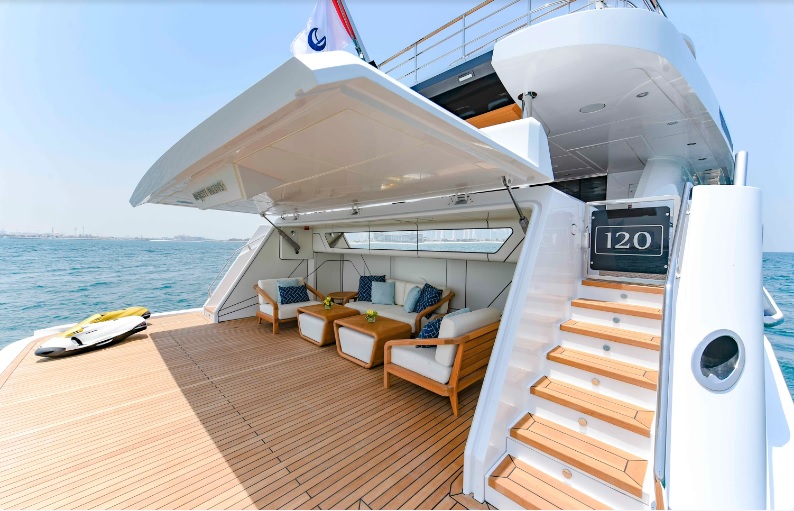 The International Yacht & Aviation Awards, hosted by Design et al and Luxe et al, globally renowned interior design and yacht & aviation design magazines, reward the crests of design worldwide. Recognised as the only design-centric award programme within the industry, these awards are known to showcase and celebrate the best design schemes and product innovations worldwide.
Expressing immense pride at this accomplishment, Gulf Craft's Chairman, Mohammed Hussein Alshaali, stated, "We are exceptionally proud to have secured the Majesty 120's third award of the year. This testament to our dedicated shipyard team's passion, hard work, and innovative thinking, is particularly special as the winners are chosen by the public who genuinely appreciate design and innovation in the superyacht and private jet industries. The Majesty 120 is one of our most popular superyachts due to her stunning aesthetic, lightweight performance capabilities, and innovative energy-saving technology."
With three award titles to her name, the Majesty 120, manufactured at Gulf Craft's fully integrated in-house production facility in Umm Al Quwain in the UAE, is the company's best-selling superyacht. In keeping with Gulf Craft's sustainability goals, the Majesty 120 boasts an energy-efficient HVAC system developed in collaboration with Netherlands-based MAR-IX advanced HVAC systems. This collaboration significantly reduces electrical consumption, leading to smaller generators and lower fuel consumption.
The Majesty 120's modern layout includes six well-designed staterooms accommodating up to 12 guests, maximising indoor-outdoor living, a hallmark of the Majesty line. The vessel's intricate detailing and interior features handcrafted fixtures and fittings, and her sundeck is 30% larger than comparable yachts in her class.
Gulf Craft, founded in 1982, is one of the world's only fully-integrated boat and yacht manufacturers, with an impressive track record in designing and delivering high-quality vessels that define the contemporary marine lifestyle.