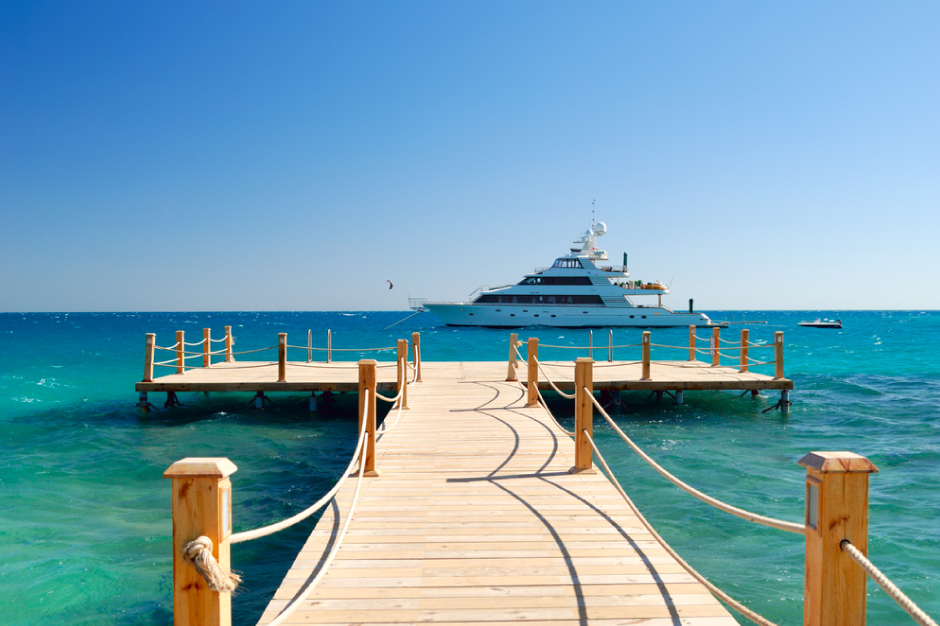 Owning a luxury yacht is the dream of many. Imagine sailing on the open seas, the wind in your hair, surrounded by luxury. If you're thinking of buying a yacht, it's essential to know the steps to make that dream come true:
1. The Basics of How to Buy a Yacht
Determine Your Needs:

Before diving into the world of buying a luxury yacht, first, list down what you want. Do you prefer a motor or sailing yacht? What size do you desire? How many guests should it accommodate? Also, consider things like hull shape, speed, and maintenance needs.

Finding the Perfect Yacht for Sale: Once you know what you want, the hunt begins. It's best to work with a trusted yacht broker who can guide you through the yacht for sale listings, ensuring you find the perfect one for you.
Experience Before You Commit:

If unsure, charter a yacht similar to your dream one. It gives you a taste of yacht ownership without the full commitment.

Brace Yourself for the Costs:

Know this: owning a yacht isn't cheap. It comes with many costs, from fuel to mooring fees, and even crew salaries. Always prepare your budget with these in mind.
2. Key Points to Remember When Buying Luxury Yacht
Size Matters:

The yacht's size affects many things, from guest accommodation to storage space. Consider your needs and choose wisely.

Performance is Key:

When you buy a yacht, you'd want one that matches your need for speed and range. Plus, remember to check its fuel efficiency.

Design Your Dream:

The yacht's design, both inside and out, should be something you love. It should reflect your style and taste.

More Than Just a Boat:

Look at the amenities the yacht offers. Think of entertainment, dining options, and even water toys. The more, the merrier!

A Team Behind the Dream:

Owning a yacht means you'll need a crew. Their experience matters a lot. After all, they'll keep your yacht running smoothly.

Money Matters:

Before buying a luxury yacht, have a clear budget in mind. Remember, the costs aren't just about buying it but also maintaining it.
3. Inspecting the Yacht for Sale
Get Expert Help:

Don't go into this alone. A yacht broker can help you refine your choices, guiding you through inspections.

Seeing is Believing:

Inspections can be done at boat shows or through personal visits. Always inspect before you buy a yacht.

Performance is Key (Again!):

Never forget the core performance factors. These matter a lot in the long run.
4. The Hidden Costs of Owning a Luxury Yacht
Mooring & Storage:

Mooring fees can be high. And if you're in a place where boats are taken out in winter, don't forget those storage costs.

Insurance:

Don't skimp on this. Make sure you understand what your policy covers. Always choose a provider experienced in yacht insurance.

Fuel and More:

This will be a major cost. And it can vary a lot. Always plan ahead for fuel expenses.

Maintenance Costs:

Regular checks and fixes will keep your yacht in top shape. Always keep some budget for maintenance.

The Legal Side:

Remember to consider taxes, both one-time and yearly, when budgeting.

Harbour Fees:

Every year, there will be harbour fees to consider, especially if you're docking in posh areas.

Hiring the Right Crew:

Their experience and skills matter. Remember, they're the ones who'll keep your yacht running smoothly. And, of course, they need to be paid!
So, are you ready to buy a yacht? With the right information and preparation, your dream of owning a luxury yacht can come true. Safe sailing!