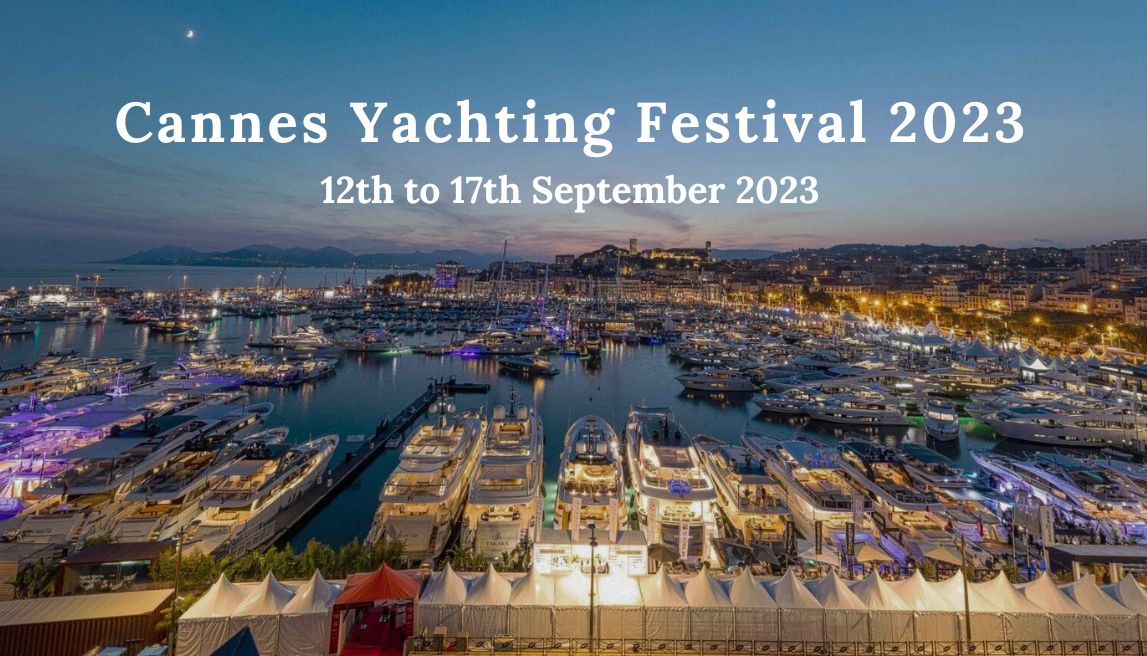 CANNES, FRANCE: Get set to anchor into luxury, as Europe's premier in-water boat show, the Cannes Yachting Festival, unveils its 2023 edition. Designed to appeal to the global elite, especially our esteemed guests from the UAE, this festival is where grandeur and innovation collide.
New on the Horizon
Afloat in Vieux Port, the 2023 festival is making waves with its brand-new marina. Introducing a dedicated area for charming, smaller boats, stretching from 8 metres (26 feet) to 12 metres (39 feet). Sylvie Ernoult, the festival's director, remarked, "We're excited to host over 50 small motor boats in this new space, a refreshing take on our eclectic offerings."
Set against the dazzling backdrop of the French Riviera, this year's spectacle runs from the 12th to the 17th of September. Visitors will feast their eyes on a fleet of over 650 boats. Ernoult added, "The 2023 edition is shaping up brilliantly. From carbon-free engines to the latest onboard electric systems, our 55,000 guests are in for six days of sheer nautical delight."
Two Ports, One Grand Show
Split between two iconic locations, the festival offers variety and verve:
Vieux Port

: Home to the motorboats and majestic superyachts.

Port Canto

: This gem at the end of the Croisette is a hub for sailing, marine start-ups, and the latest nautical toys.
Some of the top crafts at the Cannes Yachting Festival 2023 are:
Sunseeker's Flagship – 100 YACHT

:
A Motorboat Monohull stretching 29.85 meters in length, with a beam of 6.90 meters. Weighing in at 99.70 tons, this model ensures a luxurious maritime journey.
Antudo's 23 – A Fusion of Design & Efficiency

: 
Antudo 23 pairs with a modern design with unparalleled stability. With a unique dual-hull structure, it ensures peak performance and reduced fuel consumption. This maritime marvel is where luxury, reliability, and sportiness exist harmoniously. It has a RIB Monohull of 5-10 meters and is showcasing European, French, and Global launches.
275 SL – A Global Phenomenon

:
This motorboat Monohull 5-10 meters is ready for its global debut.
This is a Motorboat Monohull, perfect for those who seek luxury in compact sizes under 5 meters.
Crafted for day outings and runabouts, this marine masterpiece will have its European launch. It is a Motorboat Multihull, ranging between 10 to 15 meters.
377 Coupe – Astondoa's Exclusive Offering

: 
Astondoa unveils the versatility of its customisation with the 377 Coupe. Aerodynamic with a bold inverted bow, this yacht is both a vision and an experience.  It is a Motorboat Monohull, extending between 10 to 15 meters.
The 'Green Route' Returns 
Launched in 2021, the 'Green Route' champions eco-friendly marine solutions. This year, with increased emphasis, visitors can look forward to a deeper dive into sustainable yachting. The final list of green exhibitors will drop in August, so keep your sails tuned!
About Cannes Yachting Festival:
Moored in the heart of the French Riviera, the Cannes Yachting Festival is Europe's leading yacht showcase. Boasting a fleet that ranges from 6.5 to 180 feet, the festival is a magnet for both enthusiasts and industry giants. Moreover, future owners get a golden chance to test the yachts in Cannes' serene bay before making their dream purchase. Get More Details- https://www.cannesyachtingfestival.com/