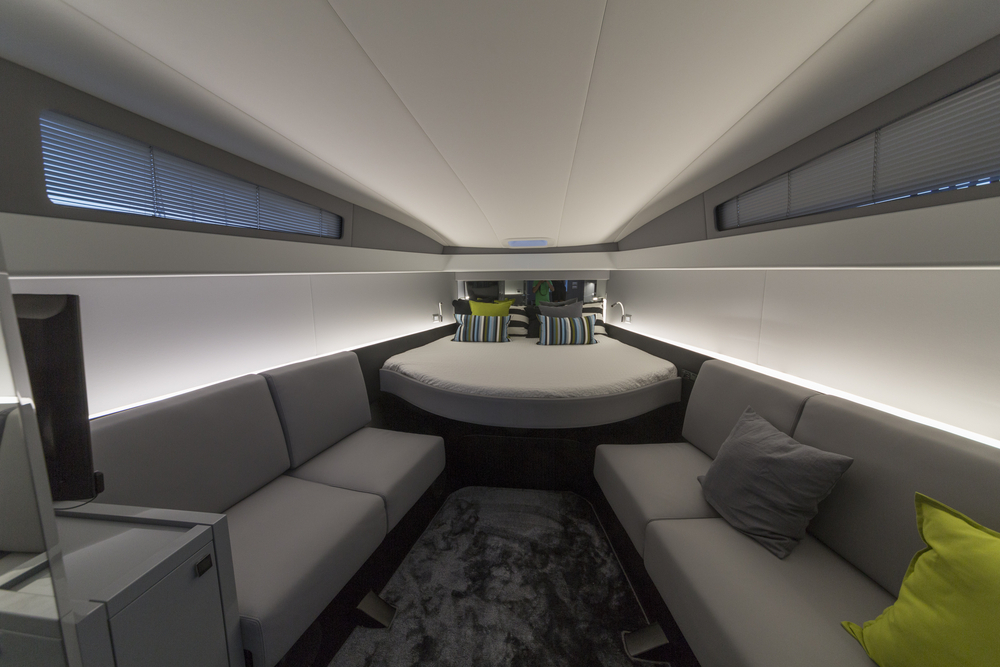 A luxury yacht is like a world in itself, and it comprises all kinds of amenities and facilities to provide its owners and travellers with the best possible experience of leisure and relaxation. The sophisticated and exceptional quality of the construction of luxury yachts represents the technological and aesthetic features of high-end yachts. It means that each of them is intended for a very specific audience. When you go to make purchases, you need to examine the major categories to learn more about the many kinds of luxury boats available on the market today.
Exceptional Interior Designs
The trend these days is to increase demand for more environmentally friendly materials when the necessity is to preserve the traditional beauty of the interiors of yachts. Interiors on luxury ships are becoming more distinctive and diverse these days by combining history and innovation. The innovative use of glass on modern ships often matches mid-century decor and artwork from the 1970s, when yacht culture first gained popularity.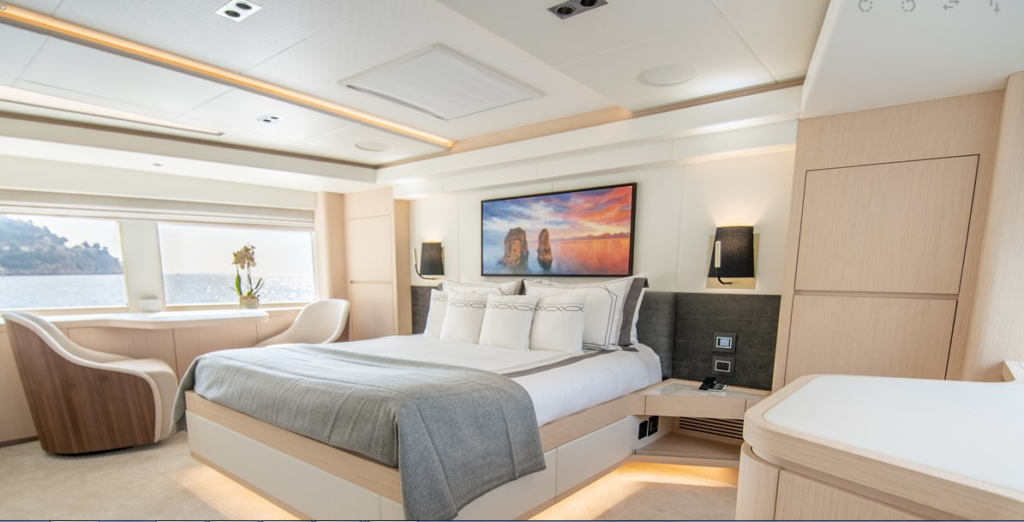 Improvement in Pool Designs
Although the external deck of a super yacht remains the most popular area to showcase the pool and allow guests to soak up the sun, designers are now increasingly trying to give their customers additional opportunities to go swimming. Two super yachts with pools on the beach club were displayed at the 2021 Monaco Yacht Show. Though the pools were hidden from the main deck, they were still visible from the outside of the boat. This makes the pool less of a yacht's focal point and helps to distance it from the vessel.
The appeal of the pools in the beach club features has been improved by the fact that swimming in an enclosed location may make people feel like they are in ‌a private setting while also enhancing comfort for yacht passengers.
The popularity of indoor pools is likely to increase the presence of pools in unexpected locations on yachts. A smaller pool can be placed on the foredeck, which is becoming another practical site. Doing so can provide privacy and make it simpler for guests to access the pool from their cabins.
More Enhanced Layouts
Every year, the design of superyachts changes. Also, the priority placed on customization among yacht clientele from around the world has increased. Less stereotypical interior design and a greater focus on particular elements lead to different lifestyles. In contrast to most other super yachts, the Attila of Sanlorenzo Yachts, for example, has a more innovative layout. These yachts have a dining area on the main deck, a full-beam design on the port side, and a corridor to the starboard side of the boat on the main deck.
When the market itself evolves, it is quite natural to see changes in layouts. As many of their clients want to spend their time near the sea, several yacht designers have made considerable adjustments to the harsh region of the yacht. Wide open spaces are now common on superyachts, making it simpler for guests to enjoy activities outside the boat and soak up the sun. Many architects are now receiving increasing requests for open spaces since the COVID-19 outbreak.
More High-Tech Features
The new trendy superyacht purchasers look for the newest high-tech features as they find it best to organise regular parties or gatherings. Moreover, ‌yachts with the most advanced technology are also good when you want to have a complete entertainment system while sailing to a distant island. Creating original, immersive onboard experiences has become much easier and simpler than ever, all thanks to the rising use of artificial intelligence. Digital projections are used to amplify specific onboard aesthetics. Now, adjusting to changing sea conditions has become much ‌easier than before due to improved onboard entertainment and navigation systems, which also promote comfort and safety. Moreover, usability is improved due to smartphone software and built-in apps.
Final Thought
Superyachts are among the most expensive and extravagant pieces of equipment available, and their owners have to spend a huge chunk of money to maintain them over time. Most of the time, maintaining the beauty and extravagance of these magnificent pieces of assets or valuables can be a challenging task. You can better understand the pros and cons by being aware of how superyacht design is evolving, it will help you further when you go exploring yachts for sale for your purchase.
Increasingly, yacht designers and architects are considering how innovations can be carried out effectively for positive output. An environmentally responsible solution that also adds a premium layer of comfort, safety, and cutting-edge technology is also becoming very popular these days and among the choicest options in the yachts for sale events.
Whether you use your yacht for pleasure trips or to conduct business, it is vital to make sure that you understand the risks involved in buying this expensive asset. If you are looking to purchase one of the most advanced yachts and are on the search for yachts for sale, you can reach out to us to find the right type of yacht for you. We invite you to contact us to get started.